Rubber Industry
Contact Us
Beijing Office
TEL: 0086-10-85569522
FAX: 0086-10-85569522-800
E-MAIL:bingfang@126.com rosa@rosaintl.com
QQ: 1341301548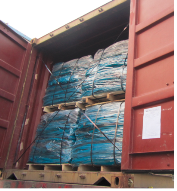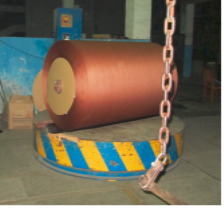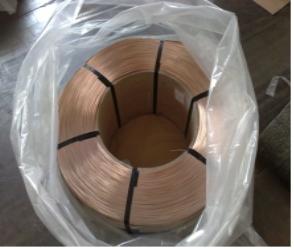 Item

Description

Package


Rubber Mixing
(Unvulcanized Rubber Compound Sheet)

Unvulcanized rubber compound sheet, commonly known as rubber mixing,is a kind of semi-finished products, in the production process of tires and rubber. We put rubber, carbon black and other additives in the mixing machine at high temperatures of mixing, and form continuous black sheet solid.
Our company has rich experience of suppling rubber mixing to well-known tire companies. We can produce the rubber mixing in accordance with customers' formulation, and also can design formulation based on physical and chemical properties.
We have experienced technical staff with excellent technology and communication skills. Production capacity can reach 300 tons / week. We have strong advantage and high efficency in production, packing, transporting

Continuous rubber mixing sheet placed on the pallet, adding the antiadherent agent and PE film among the sheet, palletized and wrapped. It can guarantee that the high temperature and long transport process do not affect its use

Nylon Tire Cord Fabric and Chaffer

Nylon tire cord is a kind of fabric as skeleton structure to strengthen tire the fabric.It has a major impact on the quality of automobile tires.
The product we sell has a well-known brand in Asia, with good quality assurance. We have complete model specifications, specilizing in producing chaffer.
The company has a professional technical team, in-depth study of tire cord fabric of international standards, accept international trading custom orders.

Cord fabric tightly rolled at a fixed width, wrapped by multi-layer dark black plastic film, shading cardboard on both sides. Wihte woven outside.

Radial Tire Bead Wire

High tensile bronzed bead wire for tires ψ0.96mm, according to GB-14450-93 produce and test

Moistureproof agent inside, the first layer moistureproof paper, the secend layer plastic bag vacuum packaging,the third layer is PVC roll drum,with waterproof plastic package and wood shelf on up and down sides,moistureproof paper padded. steel strip wrapped and molding. Three rolls placed on a wood pallet.